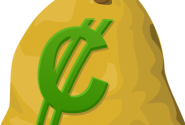 Earnably – Earn cash and gift cards
Author
Posts

I just come across this site lately where you can earn some money by performing simple tasks, such as:

Entering promo code daily
Doing surveys
Watching videos
Completing tasks (CrowdFlower tasks)
Performing actions (promoting Earnably and submitting bug report)

The minimum payout is only $1 (125 points) .

Payment method: PayPal, Amazon gift card, bitcoin

Check it out here: https://earnably.com

Note: I just joined this site and have not get paid yet, but some of my friends have been paid by this site, so I think it is worth to give it a try.

This topic was modified 3 weeks, 6 days ago by Lee Ka.

Please get back to us when you have already earned from that site.

Nowadays, it is best to really have a proof from a friend who was already paid in a site than register, without such proof.

I hope you understand me, my friend, when I say this.

I had registered a couple of weeks back but could not log in.

I think I have to retry sign up again.

I heard of the positive reviews so decided to try again

Thank you for the tip, I'll try it out. Hopefully it's not like most of the similar sites online where if you from a country other than the US then there are less opportunities available to you such as little to no survey's.

Have you had any luck with it?
Viewing 5 posts - 1 through 5 (of 5 total)
You must be logged in to reply to this topic.