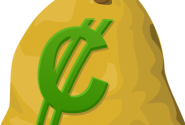 Earn daily for life, $10 sign up gift, no fee to join
Author
Posts

" Start right now  "
Become a major player at international auctions and get a gift of $10
and earn 1.4% daily for life, no sign up fee. So please come join me.

Hello my name is Linda Young this site is totally amazing because its constantly paying each and every day for life, hope to see you there 🙂


@ Linda Michelle, We are already in this site, yet you are still looking for more. Maybe you are not satisfied here. I dismissed the other sits where I am in and prefer Literacy Base.

The site has just launched their very awesome platform, that is to immediately approve our blogs. I hope that you earn much better that here. Good luck my dear.

Hello Cely, I love this site, just never put all my eggg's in the same basket,I am not as talented as you in the writing field, Love your articles Thank you for the reply and best wishes to you.

Hi linda welcome to this site.
If i may ask about your site is it open for international users? Because from what you ha e written it sounds like its just for the citizens of US and the UK. Most sites that pay like this are usually not international friendly. It sounds interesting but i have my doubts. Maybe you should give us some more i sights on the site an see if we are legible or not. Thanks for sharing.

Hello Anitah, and thank you for the welcoming,  yes its International, I have only been with them for 2 weeks and so far its okay, I sign up for a lot of things just to see if they are scams. I have not invested yet just earn off the money they gave me, will keep you updated and Thank you for asking 🙂

@Anonymous, hi there? Why don't you declare yourself? Why are you using a name anon? LOL. Thanks for the liking of my posts. I have written short stories about love should you like love stories,lol. Well, that site is also anonymous since I have known its name. Thank you and more power to your so many sites you got involved. Soon, you will have plenty of money ehem.

Good luck and Happy New year 2017.

There is nothing wrong in searching for a site to earn money online. But, have some base site through which one can diffuse all his other activities. When I joined in LB it was something confusing. Moreover, there has been a pop-up problem which was irritating me like anything.

Earning money through selling by auction or sale is a good way of earning a decent income. But, one has to do research and then only can step into this work. Otherwise, everything becomes quite discouraging.

One more thing we need here is dedication and sincerity in our work. One should be sincere in his work and be taking up the product.

One should study the product he is going to purchase and put it for auction. He should study the demand and the expected profit.

One should not be greedy of the profit and elevate the price before putting it for auction.

Choose a good site for auctioning the item. What are the items that are in demand for auction? This has to be studied and then only one should go for purchases.

I just want to try the site also.

We should always remember that nothing will come freely as long as some effort is made. For writers this applies even more.

@sivasubrahmanyam shatdarsanam, Hi Siva? You are such a brilliant man. I salute you the way you write, scholarly.Actually, I applied that site this day, but never come back there. I hate to listen to YouTube to listen to the rhetoric of auction and more. For me time wasting for I am teaching from Monday to saturday. I only have very few hours to spend in a writing site. But in Literacy base, I always visit for I am always paid and the site grants writers request fast moderation,Now, the site granted everyone's wish, only few visits here to write blogs. I do not know where they are. I am so sure that if the sites they flocked in if shut down, they will surely flock themselves here .

That is true, that as long as we can manage many sites, why not give a try, but for me, I may become incompetent if having many sites to serve. We cannot serve more if we have active job in the day.Good luck to those who landed on that auction site.

By the way, that site is an ad here, do you have idea if the site admin of LB also owner of this. If so, then I will join.Let us know.

I don't know what this is , I will not join, but thank you for the suggestion. I am sure somebody else will find it worth of the trouble and effort.

Actually , i have two sites now . This one and another famous one of which some of the members here are also a member there .

These two sites are enough for me, because anyway , i have to prioritize of course my full time job and divide my free time to these two sites.
Viewing 10 posts - 1 through 10 (of 10 total)
You must be logged in to reply to this topic.