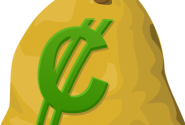 Clixsense
Author
Posts

Clixsense is one of the easiest ways to make an extra income.

To make money on Clixsense you have to performe tasks. This tasks can be filling in surveys or listing to radio (for an amount of time). Clixsense also works together with crowdflower. Crowdflower is like Spare5 on which you perform tasks to earn money. But the thing a love most on clixsense is the daily bonus. It is free money for tasks you have completed. You can activate the daily bonus by completing a few tasks and going on the forum. Here you can find a link to clixsense http://www.clixsense.com/?11595960

or here http://csl.ink/3q7X

But clixsense have stopped pay to click and are offering other things only.

Have you tried Familyclix?

It is true that they have stopped the pay to click but Clixsense still pays quite well for filling is surveys compared to globalemarket or opionworld. So if you consider the bonus it is a nice side income.

But most of the surveys are not available for international users. Also we are not allowed to complete many of  the surveys after we have completed 90 % .

It is a pity that they have  stopped pay to click.I have not heard of Familyclix.Are you a member there?What is your opinion about the site?

This is also my concern. I was surprised when I opened lately ClixSense to do my routine of clicking series of ads there.

I couldn't find anyone of them. I was indeed very sorry for I had got any notice about it. O wouldn't settle for doing surveys for my country is not covered. Well, I haven't other choice but to leave ClixSense for good.
Viewing 6 posts - 1 through 6 (of 6 total)
You must be logged in to reply to this topic.