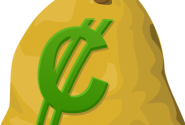 Blog More, To Earn More
Author
Posts

This is the only way to have some dollars addition to our bank or pocket/ wallet,lol.Instead of watching some TV shows, I spend my time here writing some blogs. I cannot pressure myself to write more. I have to listen to my body. I can only submit every evening here two blogs , the rest to write some discussions and comments some of your forums.

I noticed that everyday new blogs surround this site and I sense only three or four people submitting blogs.There is one blogger that never had participated in discussions for what she is focusing for is writing more blogs.Yes that is what I notice to that writer successive and excessive submission of blogs.This means to say, that there is no limit as to how many we will write and submit.

I think those who submit more blogs daily earn almost $100 a month, meaning my contention before was right that we can possibly earn here $100 .

What can you say and share?

I see now many new faces in this site. I hope they would last for many months here. They might be from other sites that no longer operate,LOL like Blogbourne and Tiny Cent. These are baby sites but died too soon. That is the reason why I was never tempted to join in those sites for fear of the unknowns, yet gradually, it was made know that these two sites I mentioned here no longer operate.

I see one writer now and he seems familiar to me. I think he was once a blogger there at Blogjob. There are so many sites no longer functioning due to greediness. Many are greedy that they want to spam the site and submit contents not their own, so devastating and that is breaking the law and soon the site stumble down.

Let us blog more to earn more.There is no other choice should you want a better earning here by blogging more and more.

When i started on online writing site i also lessened my watching of TV .  Though sometimes i would open the TV while i have my iPad , blogging .    Yes, it's the earnings primarily that i like since it helps me have an extra money that i can save and use to buy something that i may want for myself or for my family .  However , as i keep blogging i gained a lot of friends online , whom i considered as friends although i only have known them by their posts .

Thus , these two hooked me more in online writing .

@Dina, Hi friend? I am happy indeed to see you here. This is to tell you as far as my experience is concerned. submitting 4 blogs entitle you for $1 , better here than ML, it takes us months to reach $5 hehehehe though I have not reached 5 months to redeemed there , here, even if you are alone blogging and  discussing here your own topics, you are paid, So no worry if feel alone here. Payment will go on to your corner,lol. Here, you can sense the presence of people unlike in  Mylot lots of fun,but frankly, I am so tired there hehehe, I just drop by there sometimes maybe thrice a week.

Do try to invite sunrisefan and riding bet those Pinoys there.You will have extra points once invite,plus we can have teamwork.You may want to read my blogs.Thanks, take care my dear.

I am new here and willing to do my best here. Maybe a few pointers or a suggestion on the right direction…

This is indeed a good way of getting some extra money, the question is and has always been the time that you put in is quite a lot.but so long as you are focused and you are determined tomake that money well then that is more than possible. Cely i am trying to do it like you but i just feel so tired sometimes that i cannot make it. But i must say an really trying. You just said 4 blogs will get you a dollar in a day? That's interesting let me see how that goes on for sure. I could probably get my thinking caps on and do something about writing thanks.

@Rebekah Ernest , Hi? welcome to  LB, have a nice blogging anything under the sun as long you are the owner of your articles. All you have to do is read the FAQ and enjoy discussing here too. Also, make friends. Invite people here to be your friends.

@Anitah Gimase, Hi friend? yes, that is true. We can earn here $1 equivalent to 4 blogs at more than 300 words. I usually submit almost 700 / 800 words so I can always have at least 1 to 2 dollars a day. I am always preparing on my mind the simplest titles that I can develop impromptu because I lack sufficient time to do many tasks here. I can only have few minutes every evening.

Every time I arrived home, I write instantly my blogs  and save them and after I finished, I prepare the images for each blog, then I am ready to post , I open the site and post in series my prepared blogs. I feel at ease after seeing my works with payment seen right away.

You van do the same way I do so that you can always submit blogs. I submit blogs daily at least two or three. Every Sunday, I submit 5 blogs. That is my simple technique.

Hello everyone. I am new to this site, and am willing to give it a shot. I have personally been looking for online work, and so far have found nothing. Not sure if this post is allowed or not, but its the 1st one i've really done. So if not, please let me know. I am a stay at home mom and grandmother as well as homeschooling my kids. So i pretty much have all the free time to work from home.

I have tried everything from paid to read emails, pay per clicks, and watching ads. I do have a few that i can use on my phone, but nothing that makes money like they say they should, so really I have found nothing. If any of you have any ideas or suggestions, could you please help? If I do ever find anything that is legit, Ill sure let everyone know. I am always actively looking for work online. As I mentioned, if anyone has anything that is legit, please let me know, and i will keep my word by, searching and if i find anything, I will gladly share…Thank you kindly

Hope all has a wonderful day, and happy hunting

@Rebekah Ernest, Hi Rebekah? How are you? Nice meeting you here. You are in the right site. I am paid here four times already.We can redeem here at a minimum of $10 monthly.Should you make it better, why not, just do write bogs at 300 words each or more. You may earn $1 for every 4 bogs submitted. After you submit, right away you wi see the flow of your payment. You can earn here $3 a day should you write more bogs, and f not ready, you may share your thoughts and comments in forum and discuss any topic or discuss topics of others here.You may also invite friendship and create group so you can base your writings there under group discussion.


By the way, we are paid here through our pay pa. I won't stay long here, I have class. I am teaching in the day as university professor of Mathematics and Physics.

Bye for now. See you here in the evening, Philippine time.

If you are looking for a site that pays this is it the site, LB that pays every tasks that you do here. There is no reason to doubt about for I been [aid here many times. In fact, this time, I aspire to reach more than the minimum because of the chance given to us , that is right after we submit our blogs, immediately, we can see it is approved and featured right away in the front page of this site.

Just have trust on yourself and the site for we are not put to a disaster zone. This site is the site you are looking for to earn more and more should you also blog more and more hehehehe.And it is not only to blog more and more,m we can also discuss more and more. You see, there is no reason why not put all your time here blogging to share.

Hello,

Do you earn more by blogging or writing on the forums which of the two pays better or are both the same. If you have to create a blogging account which of the sites is genuine and free as there are many sponsored ones and its confusing for someone new here. Is writing short articles better or more than 700 words ones. What is the maximum one can earn if one posts articles of more than 700 to 1300 words articles. If one has written around 200 articles in a month. Finally what is the maximum payout given for submitting more than 200 articles. Kindly clarify these if possible.

@Krishna Kumar, Hi? We are all newbies here, but  learned from others ahead of me and from what I read from the FAQ that the number of words required in a blog is 300, but there advantage of increasing the contents for we can have better earning.300 blogs will be $1, so f you can write blogs more, the better your earning would become higher. That is based on my own experience for  always check the pay every time I post.

I both write blogs and in forum. They both entitle us for a pay, but writing blogs takes us to earn at $1 a day if write only 3 to 4 blogs. I can only mange 2 to 3 blogs.  I have work in the day. In order for me to increase my points, I sometimes exhaust myself here in forum and discuss more.

Why is it necessary to write longer discussions, simply because we can have better points.

Hi guys? How have you been? This site seems having only few visiting. I have just arrived here and right away draft my blogs.This evening here, I  posted two blogs that entitle me to earn $2. I am super happy submitting two to three blogs daily. During Sundays, I write five to six blogs to satisfy myself and the goals that I set for those new year. I hope I always have the courage and inspiration to carry on writing blogs here. Though I realized no one or only very few reads blogs, but at least, there s pay, so there s no reason for me to be affected with others negativity. I am never a negative type of person. I am a fighter and always follow my dream.

just imagine I am a university professor earning high as a PhD, but still I write, but I write for pleasure and money s next. I save my earnings from writing. I physical self.am so happy indeed writing blogs and discussing more ,LOL. yes, I feel so all alone and many of my nice blogs not read. If you only know I spent time searching and reading just to have something for you and your body's needs to make it stronger and disease-free.

Well, anyway, thanks and good night from here. wanna sleep now. Good night folks.

I think one needs to listen to his or her body as well while blogging here. Yes, 2 posts a day is nice. I am bogged down by certain things, but will try to increase my posting speed.
But still $100 a month seems far off unless one does not have a day job.
You must be logged in to reply to this topic.