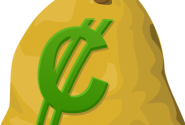 Anyone received Dec payment from Niume?
Author
Posts

The previous month's payment was processed by 2nd of the month but Dec payment still not processed though its 4th Jan. Has anyone received Dec payment from Niume??

I am not a member at that site. I was once invited by a freind to join Niume, but I cannot easily be convinced by anyone for I am already in this  site that pays us and so legit. There are already many here paid religiously, like me. I always received my payment here monthly. In fact, I have just redeemed, plus, this time our blogs can be right away moderated unlike before it takes days.

I hooped that site won't cheat people like that new site that died after few months.

@cely: I think niume shares good reputation. So, why don't you give it a chance? Some of the literacy base writers are doing their job there. That's why I am trying to join niume. What is your opinion? Should I do so?

@yasirkamal, try to review the message of Dimple, it seems there is a problem of that site. The said there that their Payment for the month of December was not yet processed until that date she posted her worries. There are so many sites that are so new and hot then died like Blogbourne, Tiny cent and others not known,LOL.

If you think you can earn there too, why not give a try, but first read there there discussions in forum should they have forum in that site so you can gather idea whether that site is very stable and legit.Let us not right away be attracted with sites that are new and having many writers for that kind of site never stays for too long.

I really have no idea if they stay or go, who was paid or not. Two months ago I lost interest in writing and n ow I just check from time to time. There is nothing to do.

It was too much time to invest. Too much effort I did waste on some people and they never came back to say thank you. That was my big disappointment.

Not sure if continuation will be possible in my case.

I checked Niume some few months ago on the invitation but never joined out of my personal negative feelings about it and fact that disturbing person is there. Why put myself in a situation where I am already over-involved with other places? I read that Niume has a constant problem with some things, like earnings. One morning you have one number, and very next there is something else, yes?

I read it that way.

They change values conforming with their needs. I am not sure if I have what it takes for such stress and disturbance.
Viewing 5 posts - 1 through 5 (of 5 total)
You must be logged in to reply to this topic.