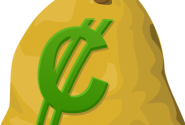 2 Best Platiforms To Create A Free Website In 2018
Author
Posts

While there are hundreds of hosting platiforms to create your blog for free, but here I have choosen only two that I have tested and found they are greatest of all free platiforms around the world.

1. WordPress


If you are trying to find a free blog platiform for you, the I recommend start with WordPress, this is a safest platiform, that will never let you harm your blog no matter how whether you Know coding or not, WordPress platiform is made for those who wish to create a harmless blog or website,. Many people and companies preffer WordPress since they can build their powerful websites or blogs and start bloging in a better performance and a harmless way without spending their time on troubleshooting the blog problems, or fearing to demage the website or blog. With WordPress create your free website or paid website starting at $4 per month with a free domain name, and then forget about problems.
CREATE A FREE WEBSITE NOW!

2. N.nu


Another better platiform to start your website for free or aspecially for paid accounts is N.nu. It is a powerful with great perfomance platform, with N.nu you get access to the N.nu system, full accsess to HTML, CSS and more, boost for your website in Google: stap by step guide and N.nu gives you a good potential for be highly visible in Google. N.nu is used by and is recommended by experts. Many are moving their existing website from other systems over to N.nu.

CREATE YOUR FREE WEBSITE NOW!

---

Also see. . . .

 
Viewing 1 post (of 1 total)
You must be logged in to reply to this topic.