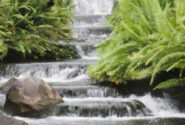 What is Life Without Bloggers Here?
Author
Posts

Yes, What is Life Without Bloggers here?

This evening here, I feel the site so remote.

I feel so all alone wondering why?

We have now the good news all abound

It  is just all around the corner

Of Literacy Base

I seek you, you are nowhere to find

Would I want to see your eyes and hear your voice?

Yes, I want to for there in you my happiness

To share what I feel every time we are all here,yay

I always encourage my feeling to feel cool

I also tell my mind to stays like a fool hahaha!!!

A fool for you and a fool for everyone

For man is not an island

He wants some bridges to kiss the land

Of the unknown paradise

Unreachable to my eyes

You cover them for sure

Now,I see you in the shore,

Laughing with someone nice teeth hahaha!

Rush oh waves, tel them to come to this site

And blow them right to the tarmac of discussions

PI am like Fortunato of the Poe's my favorite story

" The Cask Of Amontillado", so weird and critical

The same way here you surely land in a critical redemption

If no writings at all.

Image credit by Facebook

 

Yes, I want to laugh alone for I know I am alone here blogging, discussing.I cannot anymore see you my friends like @evilelf, @Shavkat, seldom only and others. Well anyway, with or without people here during my visit, I am still paid if do activities that let me earn. I am so glad to share you my feeling this time, the happy feeling for I am able to achieve my goals one at a time this Christmas season. The first goal that I had started is to writeblogs.For two days now, I started writing blogs and only this thing that led me knowledge that admi already granted the bloggers immediate approval of blogs. '

The next goal I have to hit is to maintain my monthly quota or more than to redeem each month. I am so closer to redemption, I hope I can make it before the end of the year 2016. When 2017 strikes, that is another month and first month of new year and the beginning week to rate the self here.

Despite I am alone here,but I see my progress right away. I am happy for you wherever you may be this time. Have a very merry Christmas and happy New Year.

@lovern I am so busy lately. I cannot squeeze my time due to visitors coming continuously.lol I just dropped by once in awhile. I just felt being incomplete without writing something.

I am pretty sure by next year. I am actively here. I just need to focus and need to accomplish some of my goal that were not materialized this year.

@Shavkat, hahahaha, at least you heard my echo calling your name here as not anymore visible ofetnely. I just write and write here so there is something I can write and submit what I write for the sake of my joy and passion in writing. I never feel tired writing. I like here , for I can directly write long bogs and discussions unlike in ML so limited and people usually question you, and you will not earn should they not interact you hehe.

Actually, I cannot redeem in ML, I am still so far beyond the payout. I am not always present there. I feel bored interacting, for me nonsense. We spend much time there and one dollar is not easy to get there even in two weeks if no one interacts with you hehehe.It should be you too, to interact. I do not know why  now lack interest in ML.

About your case, I hope you will be active here by next year, or just drop by there any time in the day or night to check and reply some messages.

Happy New Year friend.Take care all the time.

Life is lonely if alone but if you are used to it, you will be unhappy if there are  people with you,lol.Though we need some privacy, but the fact remains that man is a mortal being subject to commit mistakes  and does not also live alone. We are not like an island where only you live and cherish the beauty of nature God set for all His children on earth.

Life without bloggers here never changes for it is the site owner that pays me hehehe, Do whether there are people or not in this planet, I am so glad to draft any thing under the sun for writing is  my pleasure, leisure and passion.I have to talk to myself the same way  those living alone are doing. Sometimes we cannot feel the comfort if alone, right?Sometimes too we feel the discomfort, if too extremely crowded, no space or lacking space. So, whatever it will be, life must go on as a writer. Being alone cannot hamper our interest in life…but expect life in blue that may remind you sometimes.

@lovern I am too far for the payout on both sites.

I am too busy on this Christmas season.

There is no enough time to do much writings.

I will do it actively next year.

@Shavkat, hahahaha, you always hear me mentioning your name in this site. You have high IQ friend. Your job as on line teacher is not easy.You need preparations or else, the company fires you hehehehehe, joke , joke only. It so happened that it is vacation week, that is why I utilize my vacation writing blogs here. This is among my goals in this month to write blogs , to hit a target and to prove my experiment right. And it proves right, so I have to maintain what I learned from experiment how to reach the threshold here.

Okay, see yah here in 2017, so allow me now to greet you a very happy and prosperous New year.

By the way, I also cannot redeem there in the other sites. I visit there seldom only. Take care and have lots of fun during the new year.

@lovern I don't think the company will put me off working with them. Actually, there is no need for me to prepare a lesson. The lessons were being prepared by the company and I just need to execute them. A load of students consumed my time in teaching. Thus, I have so many students on a daily basis. I can't still work even if it is a holiday. I grab the opportunity because the company offered some perks while teaching on this holiday.

@Shavkat, hehehehe, of course, the company can never find a very good on line teacher like you. By the way, there is someone in ML, a Chinese , I think he is a that because of his family name. He sent me private message inviting me to teach on line heheh. I just pretended for I know that is a scam.He also gave me his Skype name so we can have our cam to cam,LOL.

I believe that guy is an on lie scam member. How come he just recruit as easy as that, I think he is waiting me there in Skype hoping me to appear there. I am absent in ML for 3 days now. It is useless to stay there for hours, nothing happens only some blah, blah from interactions. I like to write long blogs and discussions with no interruptions unlike in ML, if long post, they won't read and interact with you.

I am also not so sure if I will stay writing here for the pay is also so slow. I started to write blogs and before writing them, I made a research first, so laborious only to receive $2 out of 12 blogs at more than 400  words each blog, so tiresome.. I may not tolerate this kind ow pay. I just finish some to reach the payout. This is slavery, using our great minds to write but pay is below the below of the below of the poverty line.LOL. In BJ we labored a lot but the pay is so high at $100 every 5 weeks.

This time, life here is now meaningful for there are some bloggers here that love to blog this time after the site moderation platform was changed to a better one. I now sense every now and then day by day hour by hour bogs are rampaging hehehehe. I also love to rampage blogs this time and this interest started after the moderation is changed from slow to instance, very nice and very effective result.However, so sad to know those who were so active before thought to be wise and smart for they always post blogs, no longer here this time.Most probably those they submitted are plagiarized. This site never pays anyone if submit contents others own. That will also be one factor for a site to shut down.There are blogs accepted right away only to vanish them after few days after learned them as having plagiarized content.

Have good evening from me to you.

@lovern indeed blogging is an important activity here. Forum questions and activity updates are also nice to see, but nothing scores as much as a blog here.

@PEEUSH TRIKHA,Hi friend? I am glad you reached the arena of this discussion. What you have said is true, we have to blog something that attracts our readers so they will be our nice commenters. This forum discussion was done or written in December 2016 and it resurrects in 2017, It is true that this site that pays us wants us to pour our talent and energy as the chance while this site still has the ability to serve us. What the site need is give and take and vice-versa.

Have a nice blogging my friend.

Happy to see many are so excited to share their feelings in LB. Many are inspired to write. Lat year, there only few writers here for others transferred to other sites which soon also disappeared hehehehe like Blogbourne, Tiny Cent and others. Plus when the moderation was made faster, many flocked to write assuming that everything published would be smooth.There are still few not paid this time. I hope payment goes straight to their pocket tomorrow. If not,the said writer might have committed some issues.I hope not so that he will be inspired in his life .

If there are no bloggers here, there will be no Literacy. Life will be unhappy if see no work done. Thank you and take care everyone.
Viewing 13 posts - 1 through 13 (of 13 total)
You must be logged in to reply to this topic.