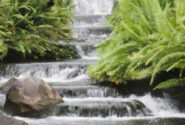 So lovely Cornwall Park in Auckland , New Zealand
Author
Posts

I been to Auckland seven times already. When I first step the place I did not avoid to utter the words "wow, like a paradise". What makes me say these words, simply because the surroundings of Auckland are all green of lovely trees, lovely flowers, so clean roads, uniform posts and so clean place. No one is allowed to spit there anywhere you want,No. You have to got o toilet and spit. Further,m you cannot also urinate there anywhere you like as long as you will not be seen. They have laws on these and whoever is caught will be fined and jailed. They have lots of discipline there. Unlike in Ph, men urinate anywhere, so yucky hehehehe. There are places you know being made a public toilet if passed there and smell the very bad odors.Despite warning written on the post, " Avoid urinating here" still some men do violate.I cannot understand our laws here.

Thankful under the new president, people begin to clean their vicinity.

I do not know if I can visit again Auckland, only time and God know.

I would like to share you portion of Cornwall Park in Auckland.I used to jog here thrice a week.

Image my personal shot in Cornwall park, Auckland, NZ.

Someone is stealing the photo image here which in took personally in Cornwall park, Auckland.So sad, this person dares to steal my photos. This person keeps on following my blogs and stole the images credited from Pixabay.
Viewing 2 posts - 1 through 2 (of 2 total)
You must be logged in to reply to this topic.