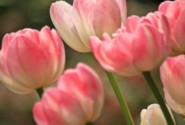 Taking time to get yourself ba ck
Author
Posts

Sometimes in life you have been hurt so many times in a relationship when you come across the real thing it means nothing to you so you have to be alone for a while and learn how to love and let someone love you again or your going to miss out on a special person.

I think as I grow older,  life's hardships, pain, mistakes have turned to victories I never have imagined to learn the lessons from. I've grown to toughen up and be strong.

I've learned that, "Hey, I'm alive! I'm not going to let that happen to me again. Life is so valuable to waste on things that would not benefit my soul, my health, my well-being and add to the lengthening my life."

Over the years from watching and listening to inspirational messages and movies i have actually learned a few things that can walk me through life. First of all there is nothing that we go through in life that God does not know of. Everything we go through was planned for our lives at some point. So going through a heart break is inevitable in everyones life you just learn to accept and move on. Thats what i have done and am okay now that i learned how to deal with it.
Viewing 3 posts - 1 through 3 (of 3 total)
You must be logged in to reply to this topic.