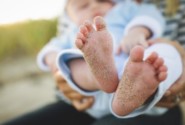 when she ignores You.
Author
Posts

The feeling of being ignored by a woman you love is the most terrible feeling a man can ever experience especially when the reasons behind her ignorance is still unknown at home.

So what should you do when your woman ignores you? Here are three effective things you can do when she ignores you;

1. Giver her time

It could be she is angry at you or simply going through something hard in her life that does not concern you in any way and all she needs is space but she won't ask you for that. All she will do is ignore you.

Give her time. In other words, ignore her wisely. This will give you time to think through your feelings the both of you. And remember not to force her to talk until she is ready.

2. Get yourself busy

Getting yourself busy is so important at this point. Being idle and thinking of why she is ignoring will give you a million reasons as to why she is doing so. The best thing to do is to get busy.

Find yourself, important staff, to do like working on your projects or playing video games with friends when you have no projects to work on or go to the gym.

This will keep you occupied and not get angered by her choice to ignore you.

3. Get to know her state of mind

With different mediums of communication, ask what she may need to make things better between the two of you. If she is not all right to share with you what she may need, just let her be
Viewing 1 post (of 1 total)
You must be logged in to reply to this topic.