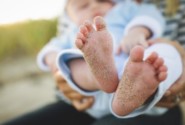 Does your Behavior resemble your Dad or Mom?
Author
Posts

Some people say that I resemble my dad because both of us are quiet in nature and simple minded, often being bullied by the stronger ones.

I do agree that my behavior is alike my dad.

My brother is alike my mom, strong headed, horrible temper management, very loud in nature ( voice and actions ) and stubborn.

There are pros and cons to have behaviors that resembles your parents because you are COPYING them as you watched them behaved as you grow up,

In the end, you are the duplicate copy of your mom or dad, a clone.

Of course, you may not have the exact behaviors that resembles your mom or dad because you developed your own ideas, lifestyle or adapting to the people around you.

However, you may still have inherited some of your parents behavior, right?

So, are you behaving alike your dad or mommy?

@peachpurple  I have got my enthusiasm from my mother and creativity from my father. My father was not an architect but he built his house that was his pride but neighbour's envy. I could say that about me when I designed Solitaire my dream home.

About enthusiasm yes that I got from my mother. Even at work my bosses always appreciated  my enthusiasm and the interest I took in anything that came my  way.

I resemble my mom becuz she always took care of the family and she also took care of us. But my attitude, bad month, very bad temper all came from her. She was very out spoken and will have no problem wit tell in u what is on her mind….jus bold in her own way. She was also smart and very wise. Am thankful that I did have her the time she was here.
Viewing 4 posts - 1 through 4 (of 4 total)
You must be logged in to reply to this topic.