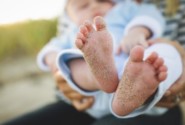 Congratulation on christian to All!
Author
Posts

Christmas is coming soon like sea stormy waves to hail the Christians of all over the world. I the it is the best occasion to help the poor so that they could participate in the pleasures of Christmas with their whole hearts. God likes those who love his creatures small or great, rich and poor, older or elders, babe or young, man or woman…

I pay a great tribute to Christmas in my sonnest. Thanks for all!

A Sonnet on Christmas 

By JH Sayyar

Dedicated to Cely 

Christmas Day is coming with heart and soul pleasure,

A wave of glee spreading like sun rays among the mass,

Among the twittering birds and all birds happy in leisure,

I have seen shining in the seven blue skies a golden Cross,

I see all the perching birds singing happily Christ's praise,

Flying over the Christmas tree and singing Jesus' Psalm,

The Angels smile in Heaven when I gaze and more gaze,

I see all around the world spreading a heavenly calm,

All glorious days come with a peace of mind and soul,

Leaving no effect on earthly dwellers, Alas! After this,

Poverty rules on the earth from North to South Pole,

The poor recalls in solitude all day come Christmas,

Great Days' importance people know not on earth well

When Happy Christmas goes the poor falls in the hell

Very nice and meaningful message my friend.That is bow we feel believers of Jesus Christ as the son of God and a Savior crucified because of our sins.That is why this Christmas and every Christmas, we have to celebrate the birthday of Jesus Christ with joy , praise and rejoice our Lord.Pity are those who rejected the Lord.Pity are those who said that there is no God. They do not know that we are nothing without God.

But, I may react to your last line why let the poor fall on hell.Don't you know that God loves the poor , the innocent and the helpless?

Thanks my friend Cely you read my topic thanks my friend but your objection is not true roam on earth and watch with mystic eye the condition of the poor on earth is very bad all over the world. Thanks Cely
Viewing 3 posts - 1 through 3 (of 3 total)
You must be logged in to reply to this topic.