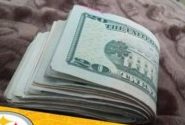 Entrepreneurship
Who would like to be their own boss? Alot of advantages comes along with being the sole propietor of your own business. You can set your own hours, make as much profit as you want,etc. Overall, with great leadership comes great responsibility. You always need to have a plan to fallback on to protect yourself. Being an entrepreneur shows that you have what it takes to manage your own business.
Entrepreneurship
Viewing topic 1 (of 1 total)
You must be logged in to create new topics.