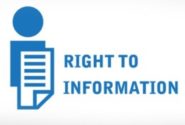 Brain productivity percentage
Author
Posts

Hello all,

Hope you all do well and enjoying the new month. I am too doing the same and I have read a piece of information recently.  I am quite surprised about the news I have read. So I just want to share with all of you guys as I felt that important too.

Here is the information…

If a person who works with the motto of "I want to be the best or I want to give the best" then his brain works up to 40% making him feel more energetic and productive. It also brings out the hidden talents you have. So try to work like, "I want to give my best in everything I do". It not only improve your brain capacity but also improves your reputation in the company you are working in.

So no matter what just try to give your best in everything you do without hesitation.
Viewing 1 post (of 1 total)
You must be logged in to reply to this topic.