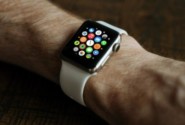 What Anti Virus Software Should I USe?
Author
Posts

Currently, I am using a free shareware anti virus called "AVIRA" which the logo is a red umbrella.

It helps to check for computer viruses in my laptop, smartphone and pen drives.

However, it could not locate Malware viruses which had attacked my laptop a few times when I had visited certain China based sites .

I had tried Malwarebytes which worked out well with catching malware viruses but it clashes with Avira.

hence, I had to delete Avira in order for Malware to activate.

What anti virus software do you use to scan for viruses and malwar virus?

Please suggest free ware sites, can't afford to buy Norton…

I have used Eset Internet Security trial version and it's already expired that's why I'll just use again the preinstalled antivirus in my laptop, the Windows Defender. I am also using Malwarebytes. It's a good software to scan for malwares.  I have also used several free antivirus software before such as AVG, Avira and Avast. And I think I would try again to install Avast, as I had a good experience before, using it.

I have free antivirus installed. It's AVG Free. And so far that is working just fine. Not much of security but it has basic antivirus installed. Also it sits nicely on the desktop. There are not many issues with the setup. Also they don't have much maintenance. It can easily adjust with the stuff in the computer. It can easily delete the serious virus even being a free anti virus. I wish to install paid version but in future.
Viewing 3 posts - 1 through 3 (of 3 total)
You must be logged in to reply to this topic.