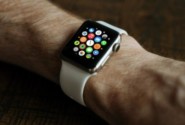 Accessing emails with ease
Author
Posts

With so much activity we are bound to get countless emails giving the inbox a cluttered look not knowing where to search for our important emails. There is a solution to this.

If you have a gmail account just click on 'more' where there will be a drop down menu. Here you will find a tab 'new label' Click on that and then follow instruction.

You can have any number of folders for your emails under different headings.
Viewing 1 post (of 1 total)
You must be logged in to reply to this topic.