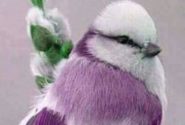 Be A Good Creditor and paryner In Business
Author
Posts

Here I am sharing you again another inspiring words  that deal about business:

" Becoming a better business-person is something you keep working on. It's a journey, not a destination."

I agree and believe on this inspiring words on business as being here in this site as a blogger. If we stop writing and sharing our thoughts, that means that we do not like  a room for improvement on our writing. Writing is a passion that leads us to become a better person.It is also in this skill that we can meet many people worldwide whose interests are the same as mine.

Writing is like in this inspiring word that business like this is not a journey, but a destination. We are destined to be writers and bloggers , therefore, we have to be proud of ourselves having been given the chance to promote ourselves , so somehow we can become effective and controllable human beings.

ADDENDUM: I would also like to share you here a very relevant quote of Gandhi which best fits to our life as a writer.


"Let us become the change we seek in the world." Mahatma Gandhi

I agree so much n this business quote of Mahatma Gandhi. This man is a genius man. Writing is considered our world, so we have to make sure that we could serve as a catalyst of change to readers, not that we be their problems. There are so many human haters this time. That is what we call professional jealousy. Those who are mentally sick could ave this kind of attitude.That person must not write for we write to express our feelings, to share others what we want them to believe. But sad, there are writers that when they comment as if they are the most excellent.

If we want to become the change in this world, once we comment it should be in fairness, not to hurt the feelings of other writers, or else, your business as a writer will never grow, for in writing we need supporters to team us so we can earn much too. Let us not allow the moment to realize your friends no longer like and support you.

Therefore, this quote is very relevant to our lives as engaging in this kind of business.

Thanks for  reading guys.
Viewing 2 posts - 1 through 2 (of 2 total)
You must be logged in to reply to this topic.