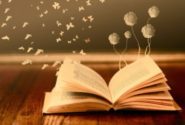 Do you read on a variety of topics or in variety of genres?
| | |
| --- | --- |
| Author | Posts |
| | Do you read books, novels etc. on a variety of topics. Or do you stick to a few favorites? |
| | I stick on fantasy, though I love to try other genres as well. I mean I'm a Harry Potter fan, but I also tried the thriller "Night of the Fox." And now I'm reading young adults. |
| | Thanks for responding Mamerto. |
| | I like to read fiction and non-fiction. Right now I'm reading a non-fiction book about Hygge, a Danish phenomenon which is really interesting and teaches you lots about Danish culture. |
| | I love to read non fiction books. It makes my day complete and I am getting a lot of lessons that I can use in everyday life. |
| | I do read any topics but what most appealing to me is adventure, scifi, detective, documentary, among others. I do have a good like on biographies or success stories of rich and famous, and known personalities in the various fields of education, economics, science, government, and parental and family. |
| | I'm an avid reader and while I have rather eclectic tastes in books, I really love a good mystery with a supernatural tilt. I'm also an author and am constantly trying to improve my craft. What types of books do y'all enjoy? |
Viewing 7 posts - 1 through 7 (of 7 total)
You must be logged in to reply to this topic.