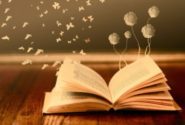 Dan Brown written "The Lost Symbol"
Author
Posts

Has anyone read "The Lost Symbol" by Dan Brown? Did you like this book?

Any special observations?

Hi Peeush,

I have not read the book yet. If you/anyone have read it let me know how is it. I would read it then.

Yes I have read about it. It is a typical Dan Brown story with a lot of historical and cultural facts and some lesser known observations. Drags a bit in the end, but great overall.
Viewing 3 posts - 1 through 3 (of 3 total)
You must be logged in to reply to this topic.