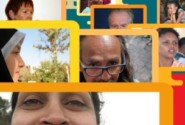 Spotlight (2015) – Movie Review
Author
Posts

Spotlight is one of my favorite movie in 2015 – and the top five for me. It's a Biographical Procedural Drama that tell the story of the investigating journalist in one of news paper in Boston, The Boston Globe.

Consist of 4 peoples,Walter V. Robinson (Michael Keaton), Michael Rezendes (Mark Ruffalo), Sacha Pfeiffer (Rachel McAdams), and Matty Carroll (Brian d'Arcy James), this team – called The Spotlight Team, focus on investigating an issue that arise that time about abusive scandal at a Catholic  Church in Boston.

What really impress me about this movie is not about the issue, instead the value that seems like had forgotten by the mass media and journalist. Which is their real main 'job' is to present what 'really' happens, not what 'should' happens.

As someone who had academic background in communications, i know being 'idealist' with the journalistic value is really hard when we face the "real" world. And this movie could be a reminder for the journalist about the reason why they choose of being a journalist.

This movie based on true story and the Spotlight Team of The Boston Globe was the winner of The Pulitzer Prize for Public Sevice Awards in 2003.

I had review this movie in here – if you have free time feel free to read it 🙂

Have you watch it? What do think about this movie?

That is what I observed in this film.It focuses of what media failed to do and they are making it right. I watched this one and I am kind of wanting to have something on the ending part. I need to have some parts more, I am very hungry for more information. It won as the best picture in Oscar and this movie deserves it.
Viewing 2 posts - 1 through 2 (of 2 total)
You must be logged in to reply to this topic.