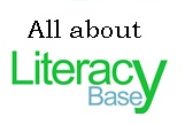 Stick to the plan?
| | |
| --- | --- |
| Author | Posts |
| | They said that knowledge is power  and readers are leaders. The word literacy  means knowledge  and it is on this  knowledge  that you  have  to  stick in " litercybase"as the name implies because  a wheel barrow  can not move on its own except  someone  pushes it so also in literacybase you can't  earn some residual  income  without sticking to their plan that is why you  see various platforms they brought  for their clients  to use so that they too can earn in social media  as well. |
Viewing 1 post (of 1 total)
You must be logged in to reply to this topic.