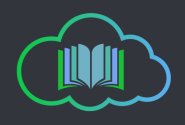 About LiteracyBase
Let's Discuss About LiteracyBase.com, It has been found that people who are new to literacyBase are posting questions like where to start, What to do or they are confused. They want to know, how this site works? So, Ask anything you want to ask about literacybase. Our experience users will help you for getting started.
Using Other Member's Photo In Your Article
Author
Posts

I was just thinking if its just okay to used other member's photo in your own article.

When I searched photo in the photo media related to my articles, many photos popped out. These photos have been used by other members. I want to use them but I'm not sure if I'm violating rules with regards to this. But deep inside me, its not prohibited. In the first place, why a search button is there when it cannot be use?

Instead of downloading free photos in internet, why don't we just use photos of our fellow members.

What do you think?

@superd, did you read the FAQ's, It is prohibited to copy or plagiarize so I think the contents are same with photos that are also prohibited. If not, why not asked the person who legally own the photos before attaching it to yours. That's what we call respect. Look at other members comments on the topic of @cely about photos being copied, it's not good and for me, I don't like the idea at all. So what I did is to copy on the internet or in bing or rather be creative, make use of the paint or a camera of mobile phone and take a photo somewhere. That's better than copying someone's photo. Thanks

yeah I have that in mind. But also I have in mind, why do these photos uploaded by our fellow members in the areas of photos to choose from. I was thinking if the LB admin is giving us the permission and just credit the photo to the owner of the member who uploaded it.

If this is not possible, then I may suggest the admin to not appear those photos we could be tempted to use it. Or maybe, just hide them and let our own photos just appear in the box so we can choose from our own.
Viewing 3 posts - 1 through 3 (of 3 total)
You must be logged in to reply to this topic.