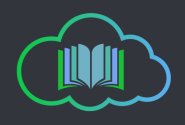 About LiteracyBase
Let's Discuss About LiteracyBase.com, It has been found that people who are new to literacyBase are posting questions like where to start, What to do or they are confused. They want to know, how this site works? So, Ask anything you want to ask about literacybase. Our experience users will help you for getting started.
MODS! Please Help!
Author
Posts

Ya know I'm sitting here, and I started thinking about reincarnation.  And I posted some stuff as I thought of it.  Now I see there's some ridiculous alert about plagiarism.

Now, there is no link to where I alledgedly copied my article from.

I didn't use anything except my own thoughts.

What is going on?

@kaylar, that might be a glitch, that is weird how come you plagiarized when you can anything under the sun. Destroy that word by deleting it. That is unfair. What does it mean , they are not protecting the writers? Their plagiarism detector is incapable to diagnose plagiarized content. There are so many word that could be used repeated like the pronouns hahaha such as I, we, they, I, he , she it , do these mean to say plagiarized?So funny , plagiarism could be called plagiarism if the entire contents of the words are copied word for word. jud

That is an anomalous judgment .

And now I can't get in touch with the Mods.  I really don't feel like writing here any more.

Where is this ariticle copied from I want to know.

I hope you get this resolved soon.

Thank you… but it's been 24 hours

I wrote an item.  LB says I plaged.   They gave me a link of an item I'd never seen that has nothing connected to what I wrote.

Wonder if it is one of those scams to not pay?

BTW  haven't been paid yet

@kaylar, they must stop their drama. How dare they say you plagiarized. Bring it to other plagiarized tool and spread here the result.That sounds weird.

It is really unfair.  If you read what I wrote about reincarnation, that I made up myself… I think they don't want to pay me.

It is so discouraging to know about what is happening to you! How come they did not detect that plagiarizer who copied all the contents from other writers? So weird!

Some people have suggested that LB can't pay and is looking for excuses.
Viewing 11 posts - 1 through 11 (of 11 total)
You must be logged in to reply to this topic.