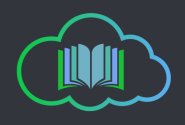 About LiteracyBase
Let's Discuss About LiteracyBase.com, It has been found that people who are new to literacyBase are posting questions like where to start, What to do or they are confused. They want to know, how this site works? So, Ask anything you want to ask about literacybase. Our experience users will help you for getting started.
Maintenance Activity
Author
Posts

Team,

We are going through some maintenance activity to optimize the performance of the website, therefore, you might face some delay in your post being approved.

In addition to the above, you can still post your contents.

Thanks & Regards,

Support

Keep up the good job, I am posting my articles on my own pace as usual. Thanks for updating @Support 

@support.  It feels good when we are informed about it. Thanks. 😎

@support team, Thank you for giving us the update of this maintenance.

Thanks for the heads-up! It's great to know what to expect, ahead of time. The increased transparency reduces any potential anxieties and makes all of us members feel appreciated 🙂

thank you very much for your update. That is a good move, at least you have done it well this time .

Thanks again!!

I had just submitted my post, I will wait.

Thanks for letting me know about this.  I usually just write my articles as normal unless the maintenance affects logging in to the site.  Keep up the good work.

@ Support Thanks for the update! I was wondering about my pending posts…now I know the reason.

Thanks for this update as I have a post that has been awaiting approval for about a week, but didn't want to bother you @support.

Thanks for this maintenance information because doubts end why the post is late and the real cause comes before us. People are happy listening to this good news.
Viewing 10 posts - 1 through 10 (of 10 total)
You must be logged in to reply to this topic.