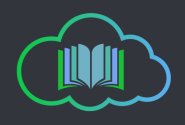 About LiteracyBase
Let's Discuss About LiteracyBase.com, It has been found that people who are new to literacyBase are posting questions like where to start, What to do or they are confused. They want to know, how this site works? So, Ask anything you want to ask about literacybase. Our experience users will help you for getting started.
Literacybase Life Expectancy
Author
Posts

 

According to Scamadvisor; LB has been 'alive' for Two Years, Three Hundred and Nineteen Days.   I suspect that within  Forty Six Days this site will disappear; completing its Three Year 'rental' on the Net.

Well, it could be; the reason for being "so silent" at all! They would disappear soon!

That is the only thing that makes sense to me

Hopefully not, hoping they renew for another three years. It would suck if I don't even get a chance to redeem once before the site closes down. And I think there are quite a few people that make good use of the extra money they earn on the site.

Admin has abandoned this site since early last month.  No one will be paid… no one was paid.

aww. I hope not coz I didnt even redeem yet. Well, if that's the case then the only payment I've got here is the friendship I gained.

No one was paid in May.   No one.   Admin is non existent.
Viewing 7 posts - 1 through 7 (of 7 total)
You must be logged in to reply to this topic.