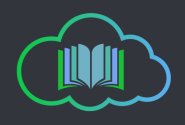 About LiteracyBase
Let's Discuss About LiteracyBase.com, It has been found that people who are new to literacyBase are posting questions like where to start, What to do or they are confused. They want to know, how this site works? So, Ask anything you want to ask about literacybase. Our experience users will help you for getting started.
I changed my payment email now, will I get paid there?
Author
Posts

Hello I redeemed on 30th April 2017 and now in 16th May 2017 I still haven't received my payment, but I changed my payment email address due to some issues.

So now when they send the $10, will they send them to my email address that I updated now, or to the old one? Because I changed my payment address on 16th May 2017 and when I pressed redeem on 30th April I had my old payment address.. Hopefully they will pay me here or I will be so mad and sad.
Viewing 1 post (of 1 total)
You must be logged in to reply to this topic.