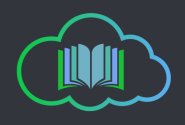 About LiteracyBase
Let's Discuss About LiteracyBase.com, It has been found that people who are new to literacyBase are posting questions like where to start, What to do or they are confused. They want to know, how this site works? So, Ask anything you want to ask about literacybase. Our experience users will help you for getting started.
I am having such troubles here…
Author
Posts

I go to "write here" and then click on "post now" and try to make a post. It seems like it has to be such a very long post. I do what I think is that amount but it never seems to be enough. I don't know, I haven't done a word or character count on it.
Does anyone else have trouble with making posts that way? How do you use literacybase? I'm looking or how YOU personally use it…

Thanks much.

I am also a newbie here since I started only last March 13, 2017.

At first I had difficulty in knowing what to do:

Your process is right by clicking the "write here" and then "post here".

On the message area, type your article that SHOULD NOT BE LESS THAN 300 WORDS. I suggest to make your draft first in Microsoft Word. That way you can monitor the number of yours you have already written. Then if you have satisfied the 300-word requirement, "copy paste" it to the site.

Fill out all the information needed like the TITLE (should not be short, but not too long), TAG, and IMAGE for your post, then click SUBMIT, located at the lower left side of the message box.

It will right away say if what you wrote was successfully posted.

The first time I submitted an article, it was "rejected" thrice.

First, it was less than 300 words;

Second, there were no TAG;

Third, I did not upload an image.

At present, I already submitted around 5 articles. Although the rate is not that high, it makes my mind active, so it is okay at the moment.

I hope this will help you in your posting.

Happy posting!

Ruby,

I thought maybe there was a "bug" in the system. My title isn't long enough, there is no image. I fix those two things and then it says my post isn't long enough, though it didn't say that before.

I'll try to make another post sometime soon I guess. For now I'll just stick with the forums and trying to learn more about the site.

Amber H:

Try checking the content of your article in Word Processor, include the title if you like.

You are also right to stick with forums. Comment on them, for you earn also in commenting.

Try also asking for friend request and thanking them for acceptance for every post update you earn $0.001.

Goodluck!

Hello, I am new too!

Make sure all the fields are filled:

Title
Add Media, Select Photo & Insert to blog
Category
Tags
And Select Featured Image

Then you could submit if you have at least 300 words. If you do not have 300 words it will say the article is too short. I would recommend using Microsoft to verify the word count if you want an easier way of tracking the word count since there is no tracker here.

With this site you got to have 300 word or more to post plus for some reason the title had to be big to . Read some other blogs here and see how it done.

Thanks to each of you for your tips.

Do any of you know if there is a way to directly quote to one person only?
Viewing 7 posts - 1 through 7 (of 7 total)
You must be logged in to reply to this topic.