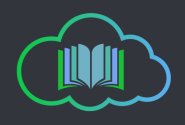 About LiteracyBase
Let's Discuss About LiteracyBase.com, It has been found that people who are new to literacyBase are posting questions like where to start, What to do or they are confused. They want to know, how this site works? So, Ask anything you want to ask about literacybase. Our experience users will help you for getting started.
How Much Can We get
Author
Posts

Actually I was quite busy since past 10 days that in am unable to blog much. Anyways a thought just hit my mind is how much we will earn if we write a blog of more then 2000 words. Will it be double of 1000 words that is 66 Cents or higher or lesser amount, can anyone please explain??

Wonder has someone tried to write a blog of more then 2000 words.

honestly, don't expect to get 66 cents for 1000 words or double the price for 2000 words.

I had tried that many times and it turned out less than 40 cents.

Better for you to break your post into 2 if you are writing 1000 words.

Then you can earn 22 cents for 500 words, 44 cents for 2 posts of similar word count.

Yeah even i am of the same opinion. Short blogs yield more then longer post, thanks

I rather post 1o for 500 words and earn $2.2 in a day. Actually, I can't as of the moment because of my busy schedule. I try to drop by once in a while to post 2 blogs and that is only I can do as of the moment. If you like, do the same. It could save time and your effort as well.

Yeah right, actually i am also quite busy these days, will try to do that from next week, if i can.

Yes I too think number of blog posts count more than the length, even though a post of 700 words will probably have slightly ,ore weight-age than a 300 or 350 word post.

Yeah i think short posts are best.
Viewing 7 posts - 1 through 7 (of 7 total)
You must be logged in to reply to this topic.