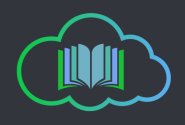 About LiteracyBase
Let's Discuss About LiteracyBase.com, It has been found that people who are new to literacyBase are posting questions like where to start, What to do or they are confused. They want to know, how this site works? So, Ask anything you want to ask about literacybase. Our experience users will help you for getting started.
Another fun writing project: Your 5 favourite smells
Author
Posts

I have written something about the flavor and fragrance industry instead of the 5 favorite smells.

The title reminds me of the time when I worked in one leading company in that industry.

It was an unforgettable experience, seeing how the chemicals are compounded to make the scents and flavors that we are all so similar with.

very good idea, this title would help us who are lack of ideas to write our own thoughts and opinions.

I might think about it but can't be sure because I still have 10 articles in my Evernote draft, still pending, short of 300 words, I need to edit them into 500 words.

when I am free, I will write one. Thanks

@scheng1 I would love to do such a job!

Did you become more or less immune to the smells of the place over time? I used to work in a shop that sold a variety of incense and scented oils. Most people noticed the perfume when they entered, but the staff soon stopped noticing the smell in the air. When you breathe it in all day, every day, your body stops noticing…

@peachpurple I am sure that in your house, the aroma of food cooking is always a pleasant one! I look forward to reading your contribution, once you have the time to write it 🙂

I will bookmark this post and will try to write. This is fun. I am glad you join the site as we have a mentor that will guide us with blogging and everything about it. Keep doing some more @ruby3881 for us to have enough ideas on how to start some of our blogs. Now it keeps me exciting to open an MS Word and start this one. This is fun.

@grecy095 I'm eager to read your post too! I promise to add another challenge once people have had time to catch up with the three challenges that are ongoing 🙂

@bestwriter How do you find most of the assignments and the clients? I see that you believe some rejections weren't justified, which is always a concern with client work. Some people are very picky, and also not very good at stating what they want. I try to get a sense about clients, and make a point of avoiding any that seem to be that way….

@scheng1  I would definitely not be able to work in that environment. I am allergic to the smells of most perfumes and I cannot even have flowers in the house. My nose plugs up and I get such a headache. If it is too strong then I start to sneeze. When I was working, I had to ask a coworker to not wear her lotion around me because I could not take the headache. It was rose scented. But it is interesting how they make perfume though.

@ruby3881  I would most assuredly click on the link if I seen that picture on Twitter or Facebook. It is such an inviting picture and evokes the feeling of warmth and comfort in me. I know that you have stated before what you use to be able to put text on the picture but do not remember what it was again. I was wanting to do that on my last post but the names have escaped my brain. As most things do nowadays. Lol.  I am still trying to wrap up the first challenge. I found that I am able to get 3 posts from it since my mind started following the topic seriously. I broke it down and will be posting another one tonight. I am still waiting on my other one. I cannot wait to get to this challenge though.

@morgoodie I use a couple of different tools for graphics, and I'll be publishing a few posts on different sites that relate to those tools. So soon I hope to have more resources for you!

In the meantime, this particular graphic is an image from Pixabay that was edited in Canva. Both are free to use, and neither requires you to install anything on your computer. you will be asked to create an account on Canva, but in my opinion the site is well worth it. I use it even more than GIMP these days, and have been getting a lot of compliments about my images since I began to make many of them on Canva 🙂

My post about Flavor and Fragrance Industry is published.

If given a choice, I will not go back to this industry.  It sure is harmful for health.  Most people do not realize the harmful effect of food chemicals.

I assume you have an account there. You just login and then click on 'write content' There you will find 3 categories. You go for those under Standard as you are a beginner. Click on the plus sign of the project in which you are interested. You will get to read instructions of the requester.

You accept and start writing keeping in mind keywords that they ask you to include and their number – not less and not more. You have to write within sometimes 2 hours. Good Luck.

Rejections.  Here is one that was rejected. Reason I used the website name too many times. I was asked to redo if I wanted to. I had no time. Silly reason if you ask me.

https://www.iwriter.com/read_article.php?table=4&keyw=18737&article_id=42290

@bestwriter I think the website name is their SEO element.

Since the recommended usage is less than 7% keyword density, they definitely want you to redo to reduce the keyword density.

@scheng1 They had no issue with the keywords and neither did they talk about how many times the website name should appear. They found that I had used the name more and so they wanted me to reduce,etc. I did not. It is not easy to write 500 words and then make corrections.

@ruby3881 Just set up the writing challenge.  Never mind that people have time or no time to write.  You never know if a particular topic appeals to a certain group of people.

@support on a side note, is it possible to create a new group "Writing Project" and move all the writing projects over?

It will make it easier for us to search.  Perhaps serialize them to make it easier to know how many writing projects have existed.

@ruby3881 The first thing I see is coffee!  Now I yearn for coffee.
You must be logged in to reply to this topic.