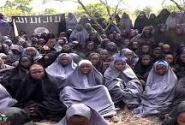 The issue of Boko Haram Is Political
Author
Posts

Good day,when you are talking of Boko Haram issue in Nigeria, you should not forget our political leader. Because looking deep inside the problem you will see that some people are still enjoy its benefits.
Why is it that any secret planed by Nigeria Military always leak to this terrorist. Did they have ammunition than Nigeria its self. When I they in 2014, I taught they will not last for a mount due to capacity if Nigeria soldiers and even with ammunition they have,but it is pity that till now our military are yet to overcome this enemy of our dearly Country Nigeria.
The questions are these, Who formed boko haram?, how many leaders they have ? Who is founding them?
Viewing 1 post (of 1 total)
You must be logged in to reply to this topic.