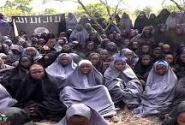 The issue of Boko Haram Is Political
Author
Posts

Good day,when you are talking of Boko Haram issue in Nigeria, you should not forget our political leader. Because looking deep inside the problem you will see that some people are still enjoy its benefits.
Why is it that any secret planed by Nigeria Military always leak to this terrorist. Did they have ammunition than Nigeria its self. When I they in 2014, I taught they will not last for a mount due to capacity if Nigeria soldiers and even with ammunition they have,but it is pity that till now our military are yet to overcome this enemy of our dearly Country Nigeria.
The questions are these, Who formed boko haram?, how many leaders they have ? Who is founding them?

The whole problem is based on ethnicity and religion.

first look at what they need have they ever talk about being the only religion to exist in the country,how often have they made this statement and for how long.

In terms of ethnicity they so much hate other geopolitical zones from governing except from the north axis and most time's this two thing's (ETHNICITY & RELIGION) is what they fight for and the Nigerian law stated about the human fundamental rights of the citizenry in the 1999 constitution section iv or so if am correct "that every individual is entitled to freedom of movement,speech,association,freedom and the right to choose to below to any religion be it Christian or Muslim.So I don't know what's is the problem of those group , like their motives.

To solve this we need to keep praying for the country despite your religion because there is no religion that dont support and give respect to government and the law of the land,no religion says we should kill our brothers or fight.

Additionally they should come up to the press and make it know world wide what they need.I daily cry for chibok girls and pity their dying parents whom have died of tears,piety and sorrows.

Don't forget IF YOU SEE SOMETHING….SAY SOMETHING#

Thank God, gradually Boko Haram issue has been going down in the country. All what I kown is that behind of any action there must be evidence of thouhgt either postive or negative. Those people behinde the issue of killiing their fellow human being who they cannot created go scotfree anyway. There is God who sees everything we are doing here on earth and He will repay everybody back according to he/her did on earth. The issue of Boko Haram, the heartless people behind will surval.
Viewing 3 posts - 1 through 3 (of 3 total)
You must be logged in to reply to this topic.