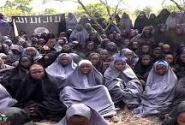 How do we tackle this problem of terrorism destroying the Nation
Author
Posts

1. The Nigerian public is concerned that the resources allocated to our security apparatus (N922 billion in 2012, N1 trillion in 2013 & N845 billion in 2014) do not seem to correspond with the results delivered by those at the frontline to prosecute the war against terror. While it is understandable that security operations are mostly classified, citizens believe that some degree of transparency, accountability and disclosure is essential to gaining public confidence and achieving optimal results.

2. While State policing is a contentious topic, we cannot ignore the fact that community policing is operational in various parts of the country.

Communities should be encouraged to set up Community Safety Groups / Neighborhood Watch Groups. Community members know their communities better than the security agencies. They need to take an interest and connect with security organisations. There needs to be support and protection for the communities that are supporting the security agencies.

3. 'Member of Boko Haram', 'Boko Haram financier', and 'Boko Haram supporter' are labels that have been thrown around in a political war to embarrass certain citizens. The ease with which these labels are used, especially from the government, belittles the seriousness of the security challenge we face and the attendant death of innocent Nigerians.

4. There has to be a defined protocol for obtaining information and sharing information with citizens. During such cases of domestic terrorism, a public system through which information can be passed between citizens and the security forces must exist. The presence of such a protocol is essential to the protection of Nigerian lives.

5. The violence is being financed with cash. Terrorism involves the transfer of money in order to fund the procurement of equipment and manpower. The government must make efforts to ensure that financial services such as the banking sector's Know-Your-Customer initiative is tied to its anti-terrorism strategy. Perhaps, through such efforts, we might be able to cut off their financial supply and trace the sponsors.

6. Government, religious institutions, private sector and civil society groups should invest more resources in promoting peace education. Peace education will help to redress the culture of violence and aggression and inculcate the value of peaceful coexistence and non-violent orientation on every citizen. Peace education should be integrated in the educational curriculum of Nigeria, from primary to tertiary education.

In addition, the problem of youth radicalization and extremism could partly be curbed through proper sensitization and enlightenment programmes.

6. Creation of Job Opportunities for Nigerian Youth

The Nigerian government must embark on effective poverty alleviation and human capital development programmes in order to empower its large youth population who are most vulnerable to recruitment and radicalization for violent extremism and terrorism.

From the beginning, the Nigerian Governments, who and whichever party formed the Government did little to the people of Nigeria. No attention was paid to the social, financial, and problems relating to the youth and their unemployment. They showed interest in amassing wealth. This gave an opportunity to the terrorists to make their strikes specific. They are instigating unemployed youth, they are taking the support of even the corrupt military and Army officials, and even openly flouting the financial laws relating to trade and business. Everywhere, there is total confusion, anarchy, and total frustration to the effect that the Government has to do nothing for the people but it is only through self-help groups something can be achieved in any aspect. It is this frustration that is giving the terrorist groups to make their strikes more severe and continuous. The factor of STABILITY in THEORY OR PRACTICE is totally lacking.

They need a person who can formulate a plan for the overall achievement in these areas including unemployment and hygiene. There are many people dying of unhygienic conditions prevailing in the country. The death toll is more than what it is due to terrorist attacks.

It is through proper planning and dedication one can put an end to the menace of terrorism in Nigeria.

The people should learn more about religious tolerance and strive towards achieving it than making a combat against the terrorist forces.
Viewing 2 posts - 1 through 2 (of 2 total)
You must be logged in to reply to this topic.