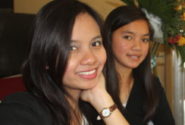 A Fresh Start for Your...
In this group, everyone is invited to share how to renew your relationships, how to become a better and best friend, and it is also acceptable to suggest practical reasons on how to build your relationship. I know everyone in this site have many friends so I welcome you all to join the group and enjoy the discussion about friendship.
What God Expects From Husbands.
Author
Posts

The Bible shows that, a good husband treats his wife with love and respect (Ephessians 5:25-29).
A husband will always treat his wife in a loving way, he will also protect her, take care of her and also do nothing that would harm her.

When a wife makes a mistake, the Bible tells the husbands to keep on loving their wives and do not be bitterly angry with them (Colossians 3:19).
Husbands also do make mistake so if you want God to forgive you, you have to forgive your wife too (Mathew 6:12,14,15).

Husbands in the same way be considerate as you live with your wives… (1 Peter 3:7). You have to treat your wives well so that God would listen to your prayers.

The Bible also shows that the husband and the wife are nolonger two but one fresh (19:6).
They should honour the marriage and keep the marriage pure (Hebrews 13:5, Proverbs 5:15-21).
The husband should fulfil his marital duty to his and likewise the wife to her husband (1Corinthians 7:3-5)
Husbands should love and cherish their wives.
Viewing 1 post (of 1 total)
You must be logged in to reply to this topic.