Create Post Comments With Useful Information & Make More Money
Select a blog and reply to that.
There Is no limit to response.
Your Earning depends entirely on your Content's Quality and Quantity. So, Make sure to post Something useful that is relevant to the post itself.
There Is No Specific Number that How Much You Earn From Each Comment, Because Your Earning is Mainly Based on Your Comment Quality and Quantity. Hence Make Sure Your Comment Must be Very good for readers.
Comments Like these are not be considered valuable and will not help you to earn good. So, avoid such comments.

Thank you
I don't have any Idea
I would like to do this
Nice Post and etc..
Step: 1 Click on Blog button on the right side of the home page.

Here you will see the list of many blog Posts from different categories.
Step2: Select any blog which you like to read and if you find some Information which needs to be added then reply to that blog with your knowledge.
For reply you need to scroll down to the bottom of the article, where comment section is located, you must be logged in if you want to earn from your comment otherwise earning will not be calculated.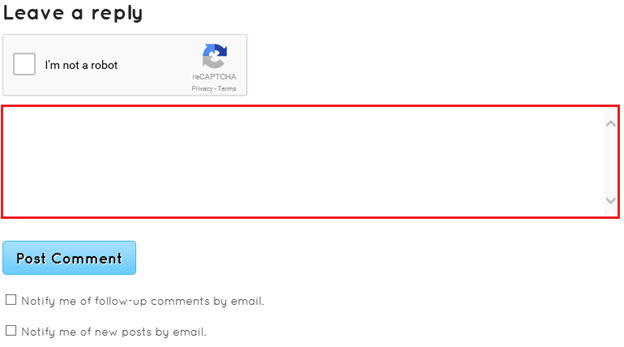 Don't Forget to check these above "Notify me" Checkboxes , as you will be notified when author or other user may respond to your comments. 
Step 3: Click on post comment button and your comment will be posted likewise your earning will be updated in your available balance. 
P.S: Don't Post Plagiarized Content from Internet to the comment section. Always prefer to use your own words while asking questions or explaining your point in comment area.  If We found that your comments are Spun / Copied from any other location then your account will be at risk.