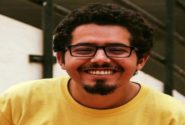 @moez
active 1 month, 2 weeks ago
Rank: Newbie
The emphassis of this article is more on industry job than online job where you can even work with your woman on top of you in bed. I don't think an online job will require cv or resume to pick a candidate. i believe once some one can understand a job activity and do it that is all what is needed. Please give use something on online job.

Most online jobs doesn't require resume or cv. Though , I hear of a serious online writing site wherein posts should be minimum of 24000 words. But you will have to pass their interview. And yes, you have to pass cv .
I think those are for professional writers. But for an amateur writer like me, sites like this can be their training ground to be better or improve.

Thank you for sharing your thoughts. I, personally, work from home and I like it. I, usually, have on a t-shirt and shorts. The downside is that you need to be disciplined when working at home and take your breaks on time. Concerning a resume, I agree, it has to be well done. The internet has some useful information on how to write a good resume. Remember, first impressions count and a good resume will either make or break you.

I am happy that here in the Philippines, the women are given respect and their due rights.

At offices, you can see that most employees are women. Even married women are working. And this is a great help to the family, specially that their husbands only earns not even enough for the needs of the family.

Women can have their hair cut and colored they want it to be.

Here in the Philippines, we already had two women presidents.

That only means , women are given equal rights as men. 🙂

Your country does sound hard for women. It is not perfect here in the UK, but we are certainly treated with more respect and our laws regarding the way women are treated are better. It was not always like this, way back in history women were seen as chattels. It was only during my Great Grandmother's time that things began to change.

For make-up, I only use eyeshadow, mascara, brow liner , lipstick and eyeliner. My powder is a two way foundation, meaning it already is a foundation and a powder rolled into one.

I don't use blush-on, because it makes my being chinky eyed, more defined. I am using mascara and eyeliner to makee my eyes look bigger, so blush on is a no-no for me.

My make-up paraphernalia, aren't those expensive ones like you mentioned, because I bet they are expensive. Are they?