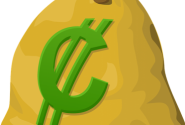 Care to Share
Author
Posts

I'm a freelancer. I research different ways of earning money online and write reviews and lists to earn part of my income. I know of a number of simple "lil earners" online and a handful of the most common retail methods.

Do you have any sites that pay out well? Survey sites, paid to click sites or even apps that pay.

Currently I'm trying AppKarma to see if it pays out. I've used SlidJoy, a lock screen phone app, and it does payout. I kept it after confirming that it pays and I earn $2 to $5 a month for just having the lock screen on. It's not a lot, but it's a good bit for doing nothing.

I am quite interested in what the lock screen is all about what do yoy do with that or how are you supposed to male money with it. I can tell it pays well it could be worth a try. I must say nowadays its not easy to find sites that pay out well you just have keeo trying out different sites to see which one suits you best. If you don't mind could you shed some light on that site i just mentioned? Is it open for international users as well?

With SlideJoy you just download the app and it puts up a lock screen on your phone. When your phone sleeps or goes black you have to unlock it to get back to the screen. You just swipe left of right. Left takes you to other ads and right takes you to your home screen. It really is just putting ads on your lock screen.

They do have other offers, but I don't use them much. The one other thing I do is the scratchers. You get like 1 credit for watching a video and scratching a lotto type card. There are like 10 or so available a day and help pass the time while the hubby or lil one are channel surfing.

I would like to know what kind of phone do you have? An android or iPhone? There are plenty of apps that pay you download games and there is also one that pays you to download and play the games. The longer you play the more money you make. The great thing is that they are probably games that you may be already playing on your phone.

I will be more than happy to share the name of the app it just depends on the phone that you have because the names are different for each phone. I would also love it if you shared any other ways you know to make money.
Viewing 4 posts - 1 through 4 (of 4 total)
You must be logged in to reply to this topic.