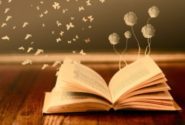 Finally I completed the novel I was reading
Author
Posts

So, after nearly 3+ months, I completed reading the Thriller Novel "Sigma Protocol" by Robert Ludlum. This was 600+ pages.

It was pleasure reading it with twists and turns, except for a few pages.

A well written novel, and I am planning to read more works by this author.
Viewing 1 post (of 1 total)
You must be logged in to reply to this topic.