Many members in this community also have stand alone blogs or websites, where they publish their content.  Some are newbies or beginning bloggers / writers and are trying to establish a profitable money-making home business endeavor.  Some may have questions about how to monetize their blog or make money from their websites.
Google Ad Sense

Amazon

eBay

Zazzle

AllPosters

Commission Junction

VigLink
See Also:
I recommend all of these affiliate programs as trusted and reliable means of income generation. There is no fee or charge to sign up.
(This post is just a brief info. You will need to do further research on your own to learn more.  This is based on my experience and sometimes things change.)
Ad Sense, Amazon and eBay? Anybody who tries monetizing their sites and blogs knows these names. They're all good. However, for my personal experience, only time I use eBay is at a writing site called Wizzley because there is a module for it.
I believe I could earn more from Zazzle, if I advertised more!  You can earn a sweet commission from sales.  Currently working on a way to display more products via my social media accounts.  I said "I believe!"  🙂

AllPosters at one time had a stand alone affiliate program and then they switched to having their program managed by Commission Junction.  Then both CJ and AP switched to VigLink. Nevertheless, a person can still earn from them.  Amazon and eBay are also under the VigLink umbrella.  The cool thing about VigLink is that you can take an ordinary merchant or vendor product link, convert it using a code with your affiliate referral tag in it, and then share it anywhere – at a website or a blog, via Twitter, etc.  If somebody clicks and a purchase is made through that link, you earn.  The not so cool thing about VigLink is the payout is $100.

If you are a newbie or beginner, try these affiliate marketing programs first. If they don't work out for you, look for alternatives. There are all kinds of affiliate programs out there.  Believe me.  🙂  Find what works for you. Don't get frustrated and give up! Persistence pays. 🙂
* * *
More Advice, Tips and Tricks:
Seven (7) Blogging Tips and Tricks From an Amateur
No More Gleanings for Home Biz Entrepreneurs
Affiliate Marketing Tip: Z is for Zazzle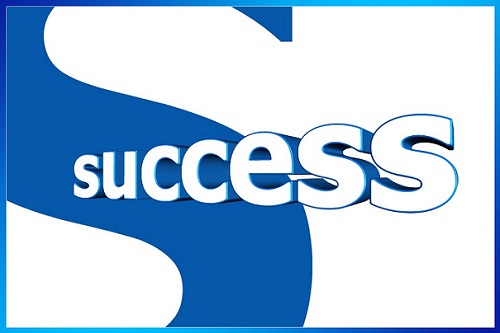 Featured Image Credit: "Affiliate Marketing"
© Photographer: Trueffelpix | Agency: Dreamstime.com