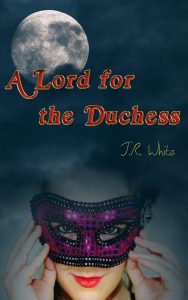 Simone Noir is a romance novelist who just wants to finish her latest story before her deadline is up. Her eccentric aunt, however, has other plans. Invited to a murder mystery weekend getaway, Simone learns that not everyone is who they seem to be.
Tease:
The drive to Simone Noir's aunt's house was long and lonely, but it gave her plenty of time to sort out some of the issues her characters were having. As a romance author Simone was accustom to playing match maker, councilor and even part time enabler to her fictional characters.
As Simone pulled up to the country mansion her characters went silent and let the fantasy of the place wash over her. Aunt Leigh hadn't said anything about classy valets parking cars or strapping stewards carrying her bags, but she should have expected it. Her aunt lived a world apart from most other people.
Taking a deep breath, Simone watched her car drive away and prepared herself for the weekend. It was to be a masked murder mystery party that lasted the entire time and she would spend what time she could making her aunt happy. However, every other free second she could find had to be spent working to finish her novel.
Read more on Penpee.com!
About Penpee:
Penpee.com is  fun little site that anyone can sign up for. It's a great site for avid readers to find new authors and get in a quick read her and there for next to no cost. I signed up for the site at the first of this year and posted up A Lord for the Duchess, a sweet short romance story that I'd had in the dusty file of "needs a home". You see, short stories are hard to get out there and Penpee pays a little bit each time a chapter of a story is read. This means I found a home for the story and might make a little money for it.
To read a chapter a reader has to pay with 3 credits. Fun fact, you get 16 credits for signing up and 1 every day when you log in. You can also buy credits if you don't want to just wait for them. You can also invite your friends to join and earn free credits while sharing new stories!
If you're interested in reading or getting your own short stories out there (and maybe earn a little money doing it) you can sign up here: Penpee.com
I'll be doing a more in depth post about Penpee later on outlining the pros and cons I notice as time goes.
Peace and Love1