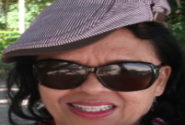 Too loud nice is bad for people with high blood pressure. They are advise to stay away from a loud noise. Their blood goes up and down and most of the time if not controlled high.It is hard to define the attitude of some people why they like so loud noise, high volume of the jeep stereo and cars.They need to discipline themselves.Someday those abusive drivers will have a bad karma on their health to let them know what to feel.

Noise health effects are the health consequences of regular exposure, to consistent elevated sound levels. Elevated workplace or environmental noise can cause hearing impairment, hypertension, ischemic heart disease, annoyance, and sleep disturbance. Changes in the immune system and birth defects have been also attributed to noise exposure.[1]

Although some presbycusis may occur naturally with age,[2] in many developed nations the cumulative impact of noise is sufficient to impair the hearing of a large fraction of the population over the course of a lifetime.[3][4] Noise exposure also has been known to induce tinnitus, hypertension, vasoconstriction, and other cardiovascular adverse effects.[5]

Beyond these effects, elevated noise levels can create stress, increase workplace accident rates, and stimulate aggression and other anti-social behaviors.[6] The most significant causes are vehicle and aircraft noise, prolonged exposure to loud music, and industrial noise. In Norway, road traffic has been demonstrated to cause almost 80% of the noise annoyances reported.[7]

There may be psychological definitions of noise as well. Firecrackers may upset domestic and wild animals or noise-traumatized individuals. The most common noise-traumatized persons are those exposed to military conflicts, but often loud groups of people can trigger complaints and other behaviors about noise. Infants are easily startled by noise.

Understanding Noise Pollution

Most of us are very used to the sounds we hear in everyday life. Loud music, the television, people talking on their phone, the traffic and even pets barking in the middle of the night. All of these have become a part of the urban culture and rarely disturb us. However, when the sound of the television keeps you from sleeping all night or the traffic starts to give you a headache, it stops becoming just noise and start turning into noise pollution. For many of us, the concept of pollution is limited to nature and resources. However, noise that tends to disrupt the natural rhythm of life makes for one solid pollutant.

By definition, noise pollution takes place when there is either excessive amount of noise or an unpleasant sound that causes temporary disruption in the natural balance. This definition is usually applicable to sounds or noises that are unnatural in either their volume or their production. Our environment is such that it has become difficult to escape noise. Even electrical appliances at home have a constant hum or beeping sound. By and large, lack of urban planning increases the exposure to unwanted sounds. This is why understanding noise pollution is necessary to curb it in time.

Zayn Meek , Thanks for augmenting the best possible descriptions of noise pollution and the destructions it would make to the populous world.Sounds may become unpleasant if too loud.We cannot anymore appreciate the song played .What prevail swill be the irritating loudness that create chaps to the body blood dislikes and heart less delights for if soars up and down like crazy,lols.I avoid myself from too much noise, in fact i complain if the loud noise prolongs, too irritating, We will be out of control and moderation.Thank you so much for sharing your inspiring thoughts and feelings of my blog very much appreciated.