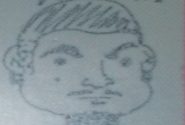 In reply to: kat2x

wrote a new post,

The Bird that Brings Death

Have you heard a bird that chirps like a gecko? Or something close to that? In the past years, people in my village were disturbed of that bird. I believe there's […]

View

Perhaps there is this kind of bird that really symbolizes a bad omen i remember my mom told me that there was this urban legend in their own hometown which leads to the death of many when a a black hawk bird is seen going around like a lion waiting for someone to devour.

I think that is just a superstitious belief just like a superstitious belief here similar to that.

Some old people here in our province also believe of a certain bird here, that follows women who are pregnant.

It is said that when there is someone pregnant in the house that bird who is actually a witch that eats the fetus inside the pregnant woman, would be on the roof to await for a chance to do so. It is said that it will have its tongue that can pass a small hole, into the pregnant woman's stomach to get the fetus.

So, the husbands or the wife itself would surround their windows every evening with garlic which is said to ward off the bird.

But it is only a superstitious belief, but there's no harm if we follow the antidote for that bird.