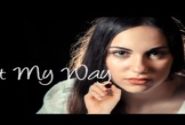 @asher
active 3 years, 2 months ago
Rank: Newbie
With my present situation I an very well relate to your article. In spite of being a qualified dentist I had to leave my work and stay back at home to take care of my little one.
Dentistry is a profession which cannot be handled without stepping in the clinic.
Leading a life of a house maker slowly made me feel depressed and irritable.
It was then after around 1 year I found out that i have some earning opportunities online as well. Though they pay a very small amount but I feel happy at least earning something.
These day MYLOT and LITERACY BASE are the 2 sites I'm presently working with.
It gives me a feeling that at least Im doing something and not just sitting back and ending up as a nanny.

I have seen many people doing the work of packing off the husband to the office and the children to school. Then in the remaining time doing some activity which generates income. There are some who work at shops part time nearby their house, there are others who are working online as they are computer or IT professionals, while a few others are into tuition's or tailoring.

It basically involves a having an attitude to learn something new and keep oneself engaged, while at the same time earning a few bucks too. If one has this sort of mindset then they will feel happy to take part in the earning activity and enjoy the same too. That too according to his or her ability without any pressure or change in lifestyle.