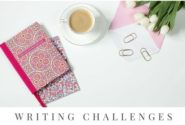 Title Writing Challenge
Author
Posts

@Rubhy3881 I wanted to do this myself – ofcourse after giving credit to you.  🙂

There is one point that I want to bring out and that is about how LB looks at our posts and how they rate them vis-a-vis the Net.  I feel catching the attention of the Net will be more in the interest of the site per se than us getting any viable benefit out of it – may be more views, provided we share them.

@Ruby88, Our effort here is not worth of the pay,plus it takes days to approve our blog to be published. This time I just interact no submission of post.

@bestwriter How our posts are evaluated here is still a mystery to me. But I do believe you're correct in thinking that in the short-term, better writing (titles or overall for the posts) is of more interest to the site than to us as individuals.The thing is, in the long-term, if we want there to be a site here to pay for our posts we will have to do whatever it takes to sustain the site. And that does mean writing better quality content.

The thing is, in the long-term, if we want there to be a site here to pay for our posts we will have to do whatever it takes to sustain the site. And that does mean writing better quality content. The secret bonus is that once you learn a skill it's yours to use however you want. I honed a lot of my web writing skills on content sites and blogs, and on social sites that pay very little. But my skills command a higher price on work for hire sites because I practised them on sites not very different from LB 🙂

@lovern I never expect a writing site like this to pay much. Unfortunately, the heydeys of Bubblews are over. But I can consistently earn 22-35 cents per post upfront here. And some of my posts have fetched more. I add on my visitor referrals, and I do quite well. This month I have earned over $12 from just 19 posts and moderate interaction in the forum. It's not nearly what I earn when I do work for hire, but it's a lot better than the earnings on a site like MyLot and it's more reliable than BlogJob!

"How I Made a Dollar in LiteracyBase" gets the score of 74. The analysis of  the overall structure, grammar, and readability of your headline is A+. It is broken as follows:

Common – 56%
Uncommon – 14%
Emotional – 14%
Power – 0%

The CHARACTER COUNT which is 35 Characters. It is the right length. The Headlines with 55 characters long tend to earn the highest number of click-throughs, according to the said analysis.

The WORD COUNT which is 7 Words. It is also in the right length. The Headlines with approx 6 words tend to earn the highest number of click-throughs.

This is a good evaluation for a headline or a title of an article which SEO consider it for ranking purpose and also its site integrity. Most of the web writers, I believe, don't pay much attention to headline writing. They just take it for granted. In the practical sense, it shouldn't do it. For me, it's good that I have come up with this title for my post.

@nakitakona13 Good for you! Now try to get some power words in there 🙂

@nakiatakona13 I evaluated a few and the one about how to earn at LB fetched me 70. I have not tested the others.

@ruby3881, This time, it is an achievement, an accomplishment for taking this challenge. It's  83 headline score I got for this title, "How To Be Happy Father and Make Family Proud". With this attempt I got the following rating as A+:

Common – 22%, Uncommon – 11%, Emotional – 22%, Power – 22%

As to its length analysis, this is what I got 44 characters which could get the highest number of clicks to it, and 9 words which could receive or earn the highest number of clicks too.

I have now realized the importance of headline writing for the search Engine Optimization (SEO). This challenge is worth doing. It calls for alert imagination and application. It couldn't get by simply writing down the title of an article, but by a simple word analysis as to their effective uusagein catching reader's attention.

It is indeed a challenge. Just imagine creating a 9-word headliner. It requires a sharp mind, a clear and definite line of thinking. I would repeat it is not easy to do it.

@nakitakona13 Awesomesauce! Congratulations on an excellent title! You have a great balance, good length, and the title really gives the reader an idea what your post will be about. That's exactly what you're after 🙂

For fun, I put your headline into an analyzer that looks at emotion. You rated a super high 66.67%! On that analyzer they say the range from 50%-75% is reserved for the "most gifted copywriters." You truly have something to be proud of on that count. Once again, congratulations to you!

http://www.aminstitute.com/headline/index.htm

@nakitakona13 Have yet take up this challenge. You seem to be doing great. Are you going to write a post on this title?

@bestwriter, yes I will write an article for this title,  "How To Be Happy Father and Make Family Proud". I am happily married for 44 years. I have 6 children and I have grown them up according to the "admonition and nurture of the Lord" with the help of my ever-supportive wife. Now some of them have their own family to raise. They value so much how important a family is. We do believe that family could be together forever.

As a father, I know my duties and responsibilities to my children, to my wife, to my family. To be a father is not an ordinary title for a person like me. A father is a title that has a divine responsibility just our Heavenly Father who has the unfeigned love to all His spirit children. I do have the same responsibility to my own children.

With such divine calling as a father, I have brought them to the House of the Lord and we were sealed for time and eternity so as with my wife. We went inside the temple and did the sacred ordinance as administered by the priesthood of God. Now we are all happy. My children are full of happiness that we could be living together forever as a family.

With such covenant, I have made they are so proud of me, proud of my membership in the true Church of God.

@nakitakona13  Wow!! Your comment here exemplifies the responsibility of a father so aptly. I can imagine how beautiful your article will be and hope LB recognises it the way it should be.

Good luck with your effort.

"How to be Happy Father and Make Family Proud" goes live after I took the challenge of title writing for SEO preferred title quality which could yield the highest click tribute. It is just been approved by the LiteracyBase admin/support for online publication. I am hopeful that this will get a better rank in the web. It will have the highest post views.

As I have mentioned earlier here, it takes me the right set of mind to think of this title which gets the score of 83 and a rating of A+ which contains all the factors needed for a better title like the common words, the uncommon, the emotional and the power attributes. I am wondering how does this program has come up with the better ratings.

I am very grateful to @ruby3881 for this challenge she posted here. I never hesitated to take this chance on how I could make it. In a couple of minutes, I did. First I have checked my 23 posts on how their title would be rated. And I have found out that some of them got the low score and there was one post which never had any rating. It was zero rating.

@nakitakona13 Strangely though what got a zero earned more here. But in the long run as @ruby3881 has pointed out  views will be collected and the earnings will go up for those with higher rating, such as yours. I have posted a comment there on your blog which is awaiting moderation. I find this odd as there is nothing untoward there that I have said (lol)

I have experienced it too, @bestwriter in one of the posts here. When I leave a comment, it is not immediately posted, but instead it has to pass moderation first before it gets published and I earn a credit. But I never wasted time and waited to be acted upon by the @admin or the @support. Instead, one of our concerned members here suggested that I have to PM the moderator team about it. So I sent PM to support and action taken was effected. My available balance was increased.

If I were you, I would do that the same. You know I am too excited to read what you have written there. I want to know your reaction, your thoughts of what I have posted. And also I want to relay it to my wife about your reaction. She is always asking me on how I am doing here. On what are the comments which the LiberacyBase users have on their mind.

My wife, my children, my grandchildren are my avid followers and readers of what I am writing online. They enjoy how I am doing my writing routine every night. When I am busy, they are the one who is serving me food and anything which makes me happy and satisfied. They are very supportive of me. I do love them.
You must be logged in to reply to this topic.