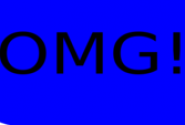 Drunken passenger tied to seat after he 'punched a flight attendant in the face'
Author
Posts

A drunk passenger had to be bound to his seat after he allegedly punched a flight attendant in the face.

The man's drunken tirade was captured on camera and shared online, following the altercation that unfolded on an Aeroflot flight in Russia.

Footage shows the man, named only as Maxim G, clad in a t-shirt and underpants, strapped into a flight attendant's seat with his hands tied behind his back.

According to Russian media, cabin crew had complained about the intoxicated man's behaviour during the flight, prompting the captain to come out of the cockpit to resolve the situation.

When the captain tried to convince him to calm down and return to his seat, the man lashed out, punching one of the flight attendants in the face, the Mail Online reported.

Passengers rushed to the aid of the cabin crew and they managed to restrain him, tying his hands behind his back with duct tape.

In the video, the man can reportedly be heard swearing at cabin crew in Russian and challenging them to fight him.
Viewing 1 post (of 1 total)
You must be logged in to reply to this topic.