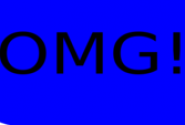 Delayed father punched in head by worker at Nice Airport, France
Author
Posts

The frustrated passenger, obscured from view by other passengers, was holding a baby when the employee lashed out at him.

The moment an airport worker punched a frustrated passenger has been caught on camera by another traveller.

The unidentified man was holding his baby at Nice Airport in France while waiting for a delayed flight when the employee lashed out.

The passenger had complained to the worker about the lengthy delay for his flight to the UK on budget airline EasyJet, Jean-François Guitard, a director at Nice Airport told CNN.

EasyJet employee hitting man holding baby after delay of over 14hours #easyJet #Telegraph #Dailymail #TheSun pic.twitter.com/3ZZChG0djB
— Arabella Ark (@ArabellaArkwri1) July 29, 2017

A video published by The Sun shows the employee of Samsic, a company that helps disabled passengers at the airport, taking a swing at the man who had initially shoved him.
Viewing 1 post (of 1 total)
You must be logged in to reply to this topic.