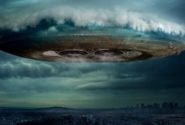 Thing thats goes bump ...
Do you believe that there another world just beyond of our world? think about it we live in a world that strange thing happen no one cant explain. For example UFO, big foot, alien abduction, paranormal, haunting or other thing that we human cant understand.
Do you believe there another world we don't know about?
Do you believe they are walking among humans?
Thing thats goes bump in the NIGHT!!!!
Oh bother! No topics were found here!
You must be logged in to create new topics.