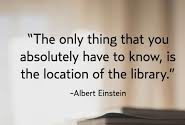 Being Grateful Leads to Success.
Author
Posts

Gratitude brings you more and greater things you are grateful for. Being Grateful is the reason getting more of what you are giving thanks of is the effect.

Each action has a particular reaction. Without gratitude, one may get  arrogant and isolated. Till you truly look at all that you have and treasure all that you've been given,things may be non meaningful. Have thankfulness for all that has been produced for you.

Be thankful for the knowledge that you have been presented or that you have learned.

Be thankful that you have so many individuals who love you deeply and profoundly.

Be thankful for each experience that has strengthened you and shaped you into the individual you will become.

There are individuals that  you meet who have a deep effect on you in one meeting. There are others that you formulate relationship with over time. Be thankful to all of them.

Practice gratitude  today and take nothing for granted. Thus moment is so brief.

Being Grateful makes the giver to give more and makes him feel so important and appreciated. But when the giver doesn't receive appreciation, his spirit of giving is gradually going to be destroyed. Being ungrateful makes one (giver) stingy.

Make a list  of 10 things right now that you are grateful for…….

Yes, you say right first of all we all must be grateful to God who gives us all daily needs who has created countless thing on earth for men that is why we must grateful to God.

After this we must be grateful to our parents who give us practical shape and brings us from the darkness into light. Our parents give daily needs as bread and butter.

After this we must be grateful to our teachers who give knowledge since our childhood and make us a reasonable man on earth so that we could earn our livelihood for self and families.

After this we must be grateful to those who do good for us in real life in which friends and fellows and other persons known or unknown.
Viewing 2 posts - 1 through 2 (of 2 total)
You must be logged in to reply to this topic.