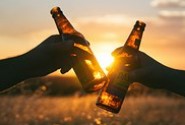 Unforgettable Mother's Day Celebration
Author
Posts

Do you want to share you unforgettable Mother's Day celebration? Mother's day is celebrated in a different country. We celebrate it during the second week of May. Sometimes I give gifts to my mother but she needs cash so most of the time I give money instead. What kind of gifts do counts for them? How creative are you in giving gifts to your mother? What are the memorable moments you have?

As far as I remember, when I was young I do paint in the coupon bond. I paint my mother. She loves it. She always appreciates it. She even shows this to her co-workers. Whenever her co-workers saw me somewhere, she will say how talented I was. I was not painting recently and I am not sure if my hand still remembers doing it. I would love to paint my mother again. I think there will be a time I will be doing that?

If you are a mother, you can share your most unforgettable mother's day celebration too.
Viewing 1 post (of 1 total)
You must be logged in to reply to this topic.