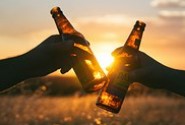 Happy Mother's Day to all the Mothers!!
Author
Posts

Happy mother's day to all the mothers out there. Happy mother's day to my friends @shiela @peachpurple @Angel08, to the rest, maybe I hardly know you are a mother but happy mother's day as well. If you are a daughter/son of your mother, what are your plans for tomorrow? If you are a mother, are you excited that there is something that your children will offer to you?

Tell me your plans. Since I don't have money, I don't have any plans. I will delay everything. I hope I will able to give something for my mother during the times that I start earning money again. I will be starting my job next week. How about you? Do you have surprises for your mother? Do you expect gifts from your husband and children? What kind of celebration are you planning to do?

In our house, for sure it does not have any celebration.

Well, happy Mother's Day to you as well as you have pets that you take care of!  Like you, we don't have much money, but I will call my mom for Mother's Day.  We live next door to my hubby's mom, I mowed her lawn for her already!! 😉

That is certainly a good gift sissy @4cryingoutloud. You mowed her lawn, what did she say about that? Anyway what is mowed? Sorry, we don't have lawn. I only have a small space at the backyard. Happy Mother's Day to you!!

@grecy095 yes, I mowed the MIL's yard.  She didn't say anything to me until her son (my hubby) said that I mowed it! 🙁  Then she said "thank-you."

Tsk tsk tsk, what kind of person is that. oh sorry she is your MIL sissy. I am glad you are wearing an incredible patience with her and I am not sure about the meaning of incredible patience either.
Viewing 5 posts - 1 through 5 (of 5 total)
You must be logged in to reply to this topic.