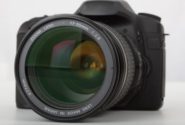 Say It In Pictures
Pictures, as it has been said, are worth a thousand words. Pictures capture the precious moments in our lives from womb to tomb. Pictures refresh the past, enhance the present, and brightens the future. Post your picture for praise, interaction, comparison, treatment, unification, recollection, experience sharing. It should be original.
Kanlaon Volcano
Author
Posts

This is the majestic volcano that overlooks my place of work. This is the road I travel everyday in going to my working place from Monday to Friday. I have been traveling on this road for almost  three years now. The people means of transportation is a motorized tricycle. The road becomes hard to pass when it has rained heavily on the day or on a preceding night.

@nakitakona13 Does the Volcano erupt every day in which case the atmosphere would be quite polluted.

Nice photo.

I want to be in a place like this, greeny, with healthy air, away from Wifi, no traffic, close to nature and having a peaceful mind and calming heart. Is Mt. Kanlaon has a perfect cone features too?

Not so much, @grecy095. Mt. Kanlaon seems to be having a perfect cone like the Mayon Volcano. Our Mt. Kanlaon or Kanlaon volcano has a lot to offer for nature's lovers. This majestic volcano is visited by numerous tourists, mountaineers, and other civilians interested in mountaineering. They even stayed overnight at the top of the said mountain. However, lately, it has several tremor or quakes manifested as recorded in the seismograph of our local Phivocs here. The warning said that it was too dangerous to come or stay within the 5-kilometer radius of the  said volcano.

Usually, those mountain climbers made a trek to the top of the mountain every Holy Week. They believed that they could see many things on the mountain on that particular season of the year.

@bestwriter, here is the latest bulletin about the eruption of our volcano, Mt. Kanlaon according to Phivocs:

Eruption Notification: Kanlaon Volcano

Type: Phreatic Explosion

Date: June 18, 2016

Start: 9:19 AM local time

End: on-going

Plume Height: 400 m – 1500m

Color: Grayish to white

Plume Drift: WNW

Sorry, I don't understand the type of its eruption. I don't know how to interpret it.

@nakitakona13  As long as it does not harm anyone, it would surely be a sight to see

What does it feel when the volcano started to be active? I hope people are prepared for this kind of situation. With the road picture, I think your local government officials should do something about it. They can lobby the project to DPWH. I am sure they will have the budget to improve the road for the local beneficiaries in your place.
Viewing 7 posts - 1 through 7 (of 7 total)
You must be logged in to reply to this topic.