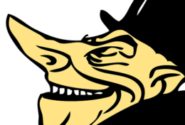 How to save paper
Author
Posts

Now, we all use paper daily for writing purposes, printing documents and drawings.

However, we all know that paper comes from trees.

In order to save trees, we have to reduce wasting paper.

Here are some ways how I try to save paper usage:

Reuse envelopes ( from the letters / bills )
Reuse old books that are not in used anymore ( my son's exercise books )
Make sure both sides of the A4 paper are used
Reuse fliers and brochures ( some of them are printed on one side only)
Use smartphone, tablet to write down short notes
Reuse wall / table calendar ( most are printed one side only)
Reuse bills / receipt ( you can write/scribble on the reverse side )

So, what other ways do you do to save paper?
Viewing 1 post (of 1 total)
You must be logged in to reply to this topic.